We are more than excited to partner up with the good folks at the San Felipe Lions Club & The Pavillion at El Dorado Ranch, San Felipe Baja.
You guessed it we are headed back to BAJA Califonia and we are bringing non-other than the AMAZING Lacy Younger with a host of San Diegans in tow…
12th ANNUAL SAN FELIPE BLUES AND ARTS FIESTA
March 16th – 17th 2018 Hosted by San Felipe Lions Club
THE WINDOW OF THE SEA AT El Dorado Ranch
NEED LODGING TOO? Mention GALE FORCE or SAN FELIPE ROCKS to get your 10% discount now at the links below.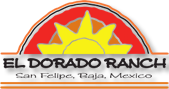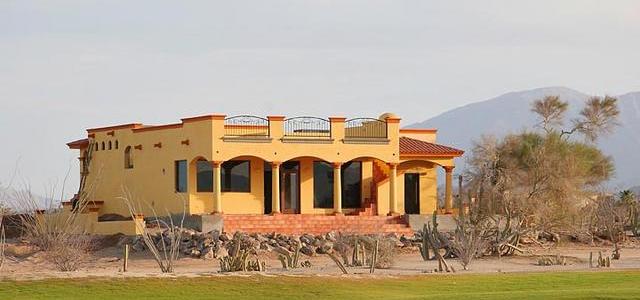 El Dorado Ranch Condos, Homes for Rent in San Felipe
Condos & Homes for rent in El Dorado Ranch, San Felipe Baja.
Amigos! Tickets are now available for the biggest charity music fiesta in #SanFelipe the International Blues & Arts Festival they are available at El Dorado Ranch, San Felipe, B.C. Reception Pavilion Restaurant, Fat Boys Bar And Pizzeria, Sunrunner Mail Service North & Central and with Gene Dancing 
?machine. This year since its right on #StPatricks we will be offering Corned Beef 
? & Cabagge and Ruben Sandwiches along
? with some delicious Paella 
?just to name a few.
WELCOME TO THE INTERNATIONAL BLUES & ARTS FIESTA – HISTORY
The San Felipe Lions Club is proud to host the annual Blues & Arts Fiesta, once again at the beautiful La Ventana del Mar Resort at El Dorado Ranch. As the premier fundraising event in Northern Baja, the Blues & Arts Fiesta proceeds directly supports a variety of local charities.
Concert attendees sit on a velvet-green lawn looking out over the legendary Sea of Cortez, while watching world-class musicians, visiting the booths of our esteemed artists, and while enjoying refreshments and great food. The little fishing village of San Felipe comes alive as the local community welcomes our visitors to share in the Friday and Saturday fiestas.
BLUES AND ARTS FIESTA
The mission of the Blues & Arts Fiesta is "Changing Lives Through Music and Art". This event not only showcases musical talent and artists but is also a joyful celebration of the Lions Club mission.
Over 150 volunteers work hard all year for the sole purpose of helping those less fortunate in our community. Please enjoy the show because every one of us are here at Blues & Arts 2017 to support and encourage cooperation among citizens, by offering unconditional compassion for those less fortunate members of our community. If you see a child get glasses for the first time at a Lions Eye Clinic–you will see why this show is so important.
THE LINE UP
JADE BENNETT
Jade Bennett is a singer-songwriter hailing from Southern California. Her voice is unmistakable and her story is amazing. She's perfected the art of sounding like herself. No one sounds like Jade Bennett and Jade Bennett sounds like no one else. She has her own story to tell and her own brand of delivery that will absolutely give you the best chills you've ever felt. Drawing from personal demons and life-changing trials, her songs breathe new life into the music world in a dark, sultry, smoky soul infused kaleidoscope of aural genius.
GREGG WRIGHT
An '80's move from Louisiana to Los Angeles saw Wright become a session man and "hired gun" touring guitarist. His reputation grew over the next decade doing albums and tours with Mick Fleetwood, Michael Jackson, the Gap Band, Berlin and Spencer Davis.
Wright's  incredibly precise, high energy live performances have brought many a crowd to its feet.  Total audience satisfaction is guaranteed with Gregg Wright . . . "King of the Rockin' Blues!"
BACKWATER BLUES
The Backwater Blues Band is one of San Diego's premier Blues Bands ~ performing a broad spectrum of authentic Rock & Blues, Soul Blues, Funk Blues, Originals, Classic Rock Blues, and R&B. As a foremost San Diego band, they have performed everywhere up and down the coast from Belly Up Tavern in Solana Beach to world-class events, festivals and international Blues Cruises.
The band members have a long history of playing with some of San Diego's best Blues Musicians…Johnny Vernazza, Robin Henkel, Charles Burton, Len Rainey and Michele Lundeen…just to mention a few. The band has been honored to support internationally renowned artists such as John Nemeth, "Mighty Mike" Schermer and the late Ike Turner.
LACY YOUNGER
With looks to kill and a voice to match Lacy Younger sings songs about life and life's lessons. Still Wild, the singer, songwriter's debut CD on Hyena/Big Deal Records was Lacy's open rockin' book on just that,..love and surviving the ride. The single, 'Something You Do' entered the charts at #52 with a bullet and hit the top 30, staying there for many weeks. Starting fresh in 2011, Lacy decided to collaborate with longtime friend/drummer Danny Campbell (renowned session player) and record an 'old fashioned' record.. (san overdubs and autotune). Completed in just a few days, their effort rendered a truly special CD. 'LIVE, The Way You Like It' is a great representation of what the artist delivers LIVE and it has been met with rave reviews both in the U.S. and abroad. Born in San Diego, CA, she grew up with the sound of the surf and the Stones. "I was always a big Keith Richards/Stones fan, his songwriting and hooky riffs inspired me… loved the B side songs, loved The Faces.."..
ROCKCATS
We had the pleasure of having RockCats join us for Baja Green Festival last year in San Felipe. Arturo Esquivias Yee is the driving force of  RockCat's his tight style features an electrifying fusion of guitar-based rock, bossa nova, and blues music. Based in San Felipe, this group is a local favorite who perform an extensive repertoire of classic rock and smooth bossa nova songs, just perfect for both listening and dancing audio.
PACHUCO BLUES
See you in San Felipe!!
Live music great craft beers/craft cocktails and amazing food are my passions and I hope that you will follow me and my fellow bloggers here at UseGaleForce.com on our adventures throughout America's Finest City. Thank you for using Gale Force. This is Gale Hopping saying keep on living the dream San Diego!
Taking the risk of drinking and driving has its costs and it's way more affordable to use the Gale ForceSober Ride Directory.
Find discount rides with Lyft using our USEGALEFORCE promo code, find discounted town cars, limo's, SUV and hosted party buses with dinner and drinks included (show tickets sold separately) to some of the hottest live music shows.
All of us at Gale Force Productions remind you to party responsible and arrange for a sober ride. www.usegaleforce.com
DON"T MISS THE SAN DIEGO MUSIC AWARDS 2018 at The House of Blues San Diego Monday, March 19th